5 Tips for Getting the Best Return on Your Jacksonville Investment Property
How can you be sure you're earning as much as you possibly can with your Jacksonville investment property?
To keep things simple, the best way to maximize your return on investment (ROI) is to earn more and spend less on your property. If you have an entire portfolio of properties, you want to make sure it's growing and expanding. Diversify, if you have to.
Before you begin thinking about ROI and how to increase what you're earning, you have to understand your own investment goals. What does success really mean to you? How much do you think you should be earning, based on your data, expectations, and information?
Regardless of how you're investing or why earning more money on your rental properties in Jacksonville is a goal that all real estate investors share. So whether you're looking to increase your cash flow, generate higher appreciation, or leverage the equity you currently hold, we have some ideas on how to earn more.
Here are 5 tips for getting the best return on your Jacksonville investment home.
1. Take All Your Tax Benefits
Taxes need to be paid on the rental income you earn, but you also have an opportunity to reduce your tax liability. Here are some of the deductions you can enjoy as a rental property owner.
Deducting Maintenance Expenses
Most of the costs associated with maintaining your rental property can be deducted from your taxes. This includes repair costs and any materials that you need to keep your property in operable condition, such as paint, drywall, smoke detector batteries, etc.
Keep in mind that you cannot deduct the costs of improving your home. If you renovate the kitchen or add a bathroom, those expenses are not tax-deductible. You may only deduct what it costs to maintain your Jacksonville rental property.
Property Management and Advertising Fees
Your Jacksonville property management fees are tax-deductible. Rental property owners can also deduct any advertising or marketing fees during the leasing period. If you have an accountant or a CPA tracking the income and expenses associated with your property and preparing your tax filings, you can deduct the costs of those services as well. Real estate commissions are deductible as are any professional services.
Mortgage Interest Deductions
If you have a mortgage on your rental property, you can deduct the amount you pay in interest on that loan.
Deducting Property Depreciation
Depreciation is a great way to increase your ROI because it allows you to shelter a lot of your rental income from taxes. Even if your property is increasing in value, the IRS allows you to deduct a specific amount in depreciation every year.
According to current IRS guidelines, your property has a lifespan of 27.5 years. So, you'll use that number to calculate your depreciation. You cannot include the value of the land your property is on; you're simply using the value of your house. Divide the cost of your property at the time you acquired it as a rental by 27.5. That's the amount of depreciation you can include in your tax return.
Don't forget the value of a 1031 exchange as you restructure a portfolio for additional growth and income. When you're ready to sell one property, consider investing the earnings from that sale into another rental home. You'll defer your capital gains taxes.
2. Increase ROI with Strong Preventative Maintenance Plans
Avoid expensive emergency repairs by paying attention to preventative and routine maintenance.
A strong preventative maintenance plan will help you earn more on your investment, even if you have to pay for regular services and inspections. Jacksonville has hot summers and paying an HVAC contractor to inspect and service your heating and cooling system every year is well worth the money you'll pay to get on this preventative maintenance schedule. This will save you from air conditioning repairs in the summer.
Have a pest control company visit on a routine basis and get your roof inspected. Have landscapers take a look at your property and make some recommendations.
There's an initial cost here, but these preventative maintenance measures are saving you money and increasing your ROI. They're also protecting your property.
Keep up with your maintenance contracts. Put together a list of reliable and cost-effective vendors and contractors who will help you keep your property well-maintained. Avoiding those emergency repairs will increase your ROI and leave you with more valuable property.
3. Make Cost-Effective Upgrades and Updates
Your ROI depends on more than maintenance.
To earn more on your rental property, perhaps the most important thing you can do is to ensure your home always looks modern, fresh, and functional. This requires some occasional improvements and updates.
Rental values rise when you're willing to renovate in cost-effective ways.
Evaluate your home during every turnover period so you can get an idea of how to make it stand out in the rental market. Some of the improvements that tenants are willing to pay more for include:
Hard surface flooring instead of carpet.
Fresh, updated paint that's neutral but not stark white.
Energy-efficient appliances.
Cosmetic updates in the kitchens and bathrooms, particularly faucets, drawer pulls, cabinet knobs, and things like tile backsplash behind sinks and stoves.
Improved lighting (interior and exterior).
Low-maintenance landscaping.
Storm-resistant windows
There's no need to invest in a full renovation. But, if you make some minor and important improvements, you'll be able to charge more in rent, and you're likely to keep your tenants longer.
4. Focus on Jacksonville Tenant Retention
Nothing will damage the return you earn on your investment faster than vacancy. When your Jacksonville rental property is unoccupied, you're not earning any rent. You're paying out of pocket for utilities, landscaping, marketing, cleaning, and security. You're also leaving your property at risk – who will be there to report a leak under the sink or a broken window?
The best way to avoid vacancy is by keeping the tenants you already have. Tenant retention is a huge boost to your ROI. It means your recurring cash flow isn't interrupted by a month or two of no rent coming in. You'll also have a stable tenant in place, taking care of your home.
There's likely to be an increase in rent when the lease is renewed, and you won't have to worry about paying to repair those wear and tear items that always need attention between tenancies.
Keep good tenants in place by being responsive with maintenance requests. Always communicate openly and transparently. Be gracious. Thank your tenants when they pay rent on time or cooperate with maintenance vendors. Make sure your rental increases are reasonable and driven by the data you collect from the Jacksonville rental market.
5. Avoid Bad Tenants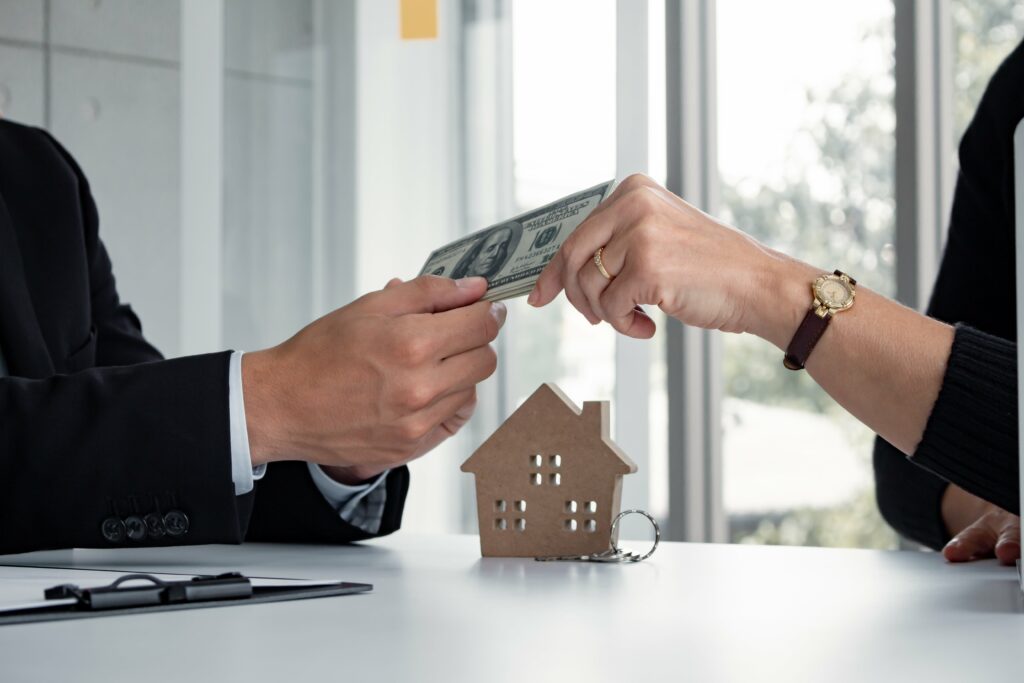 Do tenants impact the return you earn on your investment?
Absolutely. Good tenants will pay rent on time. They'll take care of your property, follow the terms of the lease agreement, communicate openly, and generally be easy to work with.
What about those terrible tenants? You'll waste a lot of time and money chasing down late rent, arguing about lease violations you may have noticed, and cleaning up the damage that they're likely to leave behind when they finally move out. You may find yourself having to evict a particularly bad tenant, especially if they're not paying rent.
If you want to earn as much as you possibly can on your investment property, you have to make sure you're placing good tenants.
During the screening process, evaluate:
Credit scores and backgrounds.
Income amount and whether the funds are there to pay rent every month.
Rental histories (talk to former landlords).
Eviction histories
Criminal histories
Your tenants can help you earn more money on your property when you have a good relationship with them. Make sure you're reaching out to ensure everything is okay from time to time. By establishing a close working relationship, you won't have to worry about the expense of deferred maintenance, and your tenants will feel comfortable talking with you about any issues they may be having.
Good tenants lead to good outcomes. If you've ever suffered through a tenancy with a difficult tenant, you know how true this is.
We know your earnings are a priority when you decide to invest in rental properties. If you find yourself struggling to increase your returns, you might need some professional help from a Jacksonville property management company. We know what tenants are looking for in a home and we understand what the market trends are in this part of Florida.
While these suggestions we've shared today are general tips that can likely help every investor, you might have some unique opportunities with your own property or your entire portfolio. We'd be happy to make some recommendations that are specific to you. Let's talk about where you are now and what you might be able to do if you want to increase your income and decrease your expenses.
Please contact us at Red Rooster Property Management. We have a lot of experience working with rental properties in Jacksonville, St. Johns, and Orange Park.