Common Mistakes Landlords Make and Tips on How to Avoid Them | Jacksonville Property Management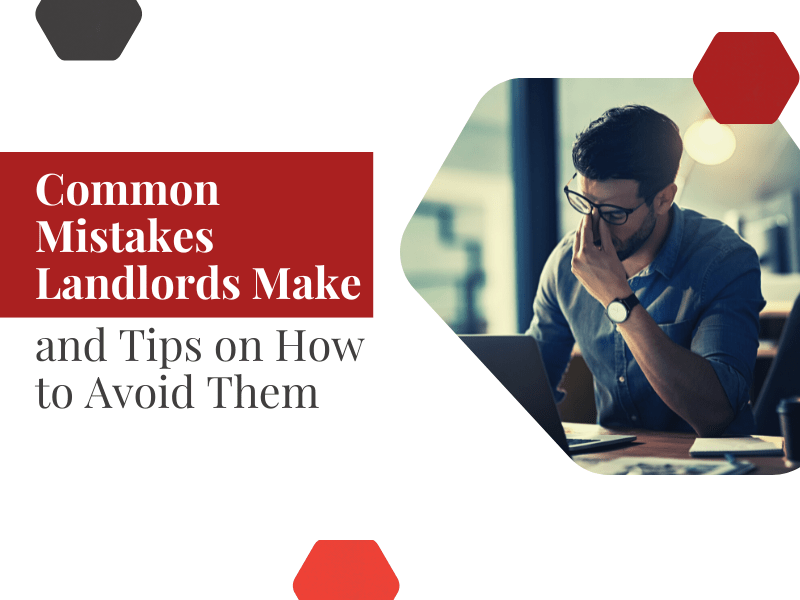 Mistakes are going to happen, no matter how experienced you may be as a Jacksonville landlord. Minor missteps are easy to correct. But what about the big mistakes that can potentially land you in legal trouble or impact what you earn on your investment property?
One of the benefits to hiring a professional Jacksonville property management company is that you're protected from many of the common mistakes that self-managing landlords make. You can benefit from the experience and systems that come with professional management. We've already made those mistakes, and we've learned from them.
In today's blog, we're looking at some of the most common mistakes we see landlords make. We're warning you about these errors and also offering some tips on how to avoid making them yourself.
Maintenance Mistakes and Jacksonville Rental Property
Maintenance and repairs are a big part of renting out a property. You need a plan in place for emergency repairs, routine repairs, and ongoing preventative maintenance. Here are some of the most expensive mistakes that you do not want to make.
Deferred and Unreported Maintenance
Deferred maintenance describes any repairs that you put off because you don't want to spend the money right now. Unreported maintenance is when your tenants do not immediately report that something is wrong at your rental property.
Both of these situations create problems and added expenses.
If you put off repairs or you don't hear about a leaking sink for a few months, the repairs you're called upon to make will always be more expensive and complicated than they would have been if you'd responded right away. You'll also face additional deterioration of your entire property. Protect its value and its condition in these ways:
Explain to your tenants the importance of reporting repair needs right away. Help your tenants to understand that everything should be documented and reported, even if it's small.
Conduct thorough, well-documented inspections during the move-in, move-out, and at least once during the tenancy.
Put together a preventative maintenance plan so you can have all of your major systems and functions inspected and serviced. Have the heating and cooling system inspected and serviced annually. Get the roof and the gutters cleaned annually. Hire a pest control service to do routine treatments.
Responsive maintenance can help you avoid the mistake of deferred maintenance.
Who is Working on Your Property?
It's a mistake not to work with licensed and insured vendors.
You need to protect yourself, your property, and your residents by working with professional vendors when work is required. Don't try to save money by sending out someone who is less qualified just to make cheap repairs. This can be tempting, especially with labor and material costs rising. But, it's not worth putting your property at risk.
Hiring someone who doesn't carry the proper insurance can also bring a lot of liability onto your property. What if there's an injury? If that worker falls off a ladder, you may be liable for their hospital bills. If a non-electrician starts re-wiring your house and starts a fire, where will that leave you?
Avoid this potential mistake by screening vendors and keeping a network of preferred professionals who are dedicated to helping you and willing to provide you their best rates. Even better – work with a professional Jacksonville property management company. You'll get an immediate set of maintenance resources and connections to the best local vendors and contractors.
Mistakes with Jacksonville Tenants
Tenant relationships are important. If you're not paying attention to your tenants or responding to their needs, you'll find you aren't able to retain them.
It starts with placing well-qualified residents in your property. Here are some of the common tenant mistakes that you'll want to avoid.
Tenant Screening Mistakes
Good tenants pay rent on time, take care of your property, and contribute to a successful and stress-free rental experience. You don't want to chase down late rent, pay for lingering damage and deferred maintenance, or find yourself in a very long line at the courthouse trying to evict your resident.
Tenant screening is one of the most important things you'll do as a landlord. It's a mistake to skip over it or run a basic credit check and feel like you're done. Don't trust your gut and don't choose a tenant arbitrarily. Instead, establish standard rental criteria and document your process. Check national eviction and criminal databases, look at credit and financial stability and verify income and employment. Check rental references.
Don't skimp on tenant screening.
Tenant Accountability and Lease Enforcement
Your lease agreement is a written contract between you and your tenants. You have to enforce it and hold both yourself and your residents accountable for what's included there.
If rent isn't paid on time and your lease includes a rent collection policy with late fees, make sure you charge those late fees. If smoking is prohibited and you notice the entire property smells like smoke, address that with your tenant. When you don't allow pets but there are dogs running around the yard, you need to enforce your no-pet policy.
Tenants need to know you take the lease agreement seriously. Don't make the mistake of not communicating, sharing your expectations, or enforcing the lease.
Think about your tenant's maintenance responsibilities as well. It's surprising when owners simply pay for damage without holding their tenants accountable for it. When a tenant causes a problem, you can absolutely require them to pay for it. A broken window, for example, that shatters when your tenant's child throws a baseball through it, is not something you should pay for. Make sure your lease is clear on this.
Legal Mistakes Jacksonville Landlords Make
Florida is fairly landlord-friendly, and that helps Jacksonville landlords have a good experience in our market. But, there are still some pretty specific laws that need attention and compliance. On the federal level, there are fair housing and fair credit laws that apply to rental homes. At the state level, you need to pay attention to eviction laws and security deposit requirements.
Don't make a legal mistake. Take the time to stay up to date on all the state, local, and federal laws. If you're not, you could easily violate a regulation and find yourself in legal trouble.
These are some of the specific things that can get you in trouble:
Not Having a Written Lease Agreement
If you let your tenant move in without a signed lease agreement, you're putting yourself and your property in danger. You need something in writing, and it has to be legally enforceable in Florida.
Make sure you have your tenants sign a lease agreement that includes your rent collection policy. It should include all the consequences of late or unpaid rent – including eviction. Don't rely on a verbal agreement.
Security Deposit Mistakes
You need to know how to collect a security deposit, where to hold it (the money must remain in a Florida bank, even if you live outside of the area), and how to return it. If you're not withholding any money from the deposit, you need to return it to your tenant within 15 days of them moving out. If you're going to make some deductions, make sure they're well documented. You then have 30 days to return whatever is left of the deposit and an itemized list of what you withheld and why.
Eviction Mistakes in Jacksonville
When your tenant has not paid rent in a month or two, you may think it's perfectly acceptable to show up in court for the necessary eviction paperwork, but that's not the way it works. Maybe you'll just change the locks on the doors or contact the utility company and have the lights and water shut off.
That's illegal.
If you need to evict a tenant, you have to follow the legal process for evictions. It starts with serving a Three Day Notice to your tenants. This will tell them that they have three days to pay the amount of rent that's due or move out of the property. Don't skip this step. You won't go very far in your eviction if you cannot prove this notice was lawfully served to your tenants.
One of the worst mistakes you can make while evicting your tenants is to do something illegal, such as changing the locks on your own. We know it's frustrating when rent isn't being paid and your tenants are living for free on your property. Sometimes, it seems like the court process doesn't move fast enough. But, you cannot change the locks on them. You can shut off the water or other utilities. You cannot show up to harass them or provoke fights.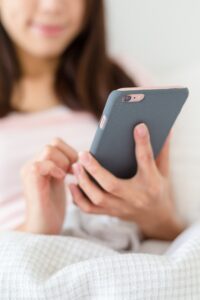 These are some of the most common mistakes we see landlords in Jacksonville make. We'd like to help you have a better rental experience that doesn't involve errors like these. Please contact us at Red Rooster Property Management. We are your local experts regarding rental properties in Jacksonville, St. Johns, and Orange Park.