How to Diversify Your Investment Portfolio in Jacksonville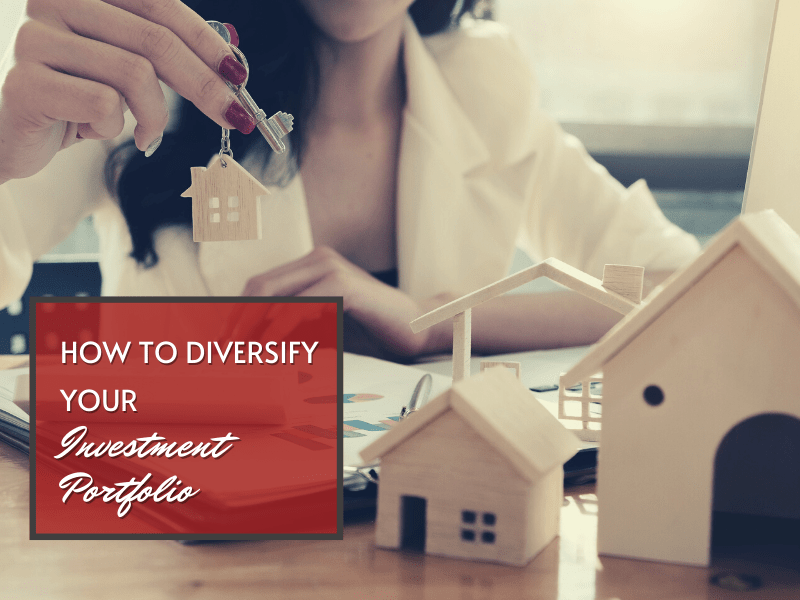 At Red Rooster Property Management, we are in business to lease, manage, and maintain rental properties for local owners and out-of-state investors. But, we do more than what a typical property management company does. We also like to learn about your investment goals and look for ways to help you meet them. 
What we really love is helping the owners and investors we work with leverage the investments they currently own to help their portfolios grow. You should be thinking in the long term, not only about what your properties are earning in rent right now, but what you can be doing to boost your ROI for the next year, five years, and even the next decade.
Every investment advisor you talk to will urge you to diversify your portfolio.
You should diversify your specific real estate portfolio as well.
Diversifying protects you and strengthens your financial performance. If all of your rental properties are single-family homes in a particular neighborhood, for example, a single event in that neighborhood could seriously damage you portfolio's value. Spreading the risk around with diversification is a smart way to encourage growth and avoid unnecessary risk.
Here are some of the ways we help our Jacksonville real estate investors diversify what they own and how they operate.
Diversify into New Markets
Right now, a lot of investors are diversifying where they invest. In many parts of the country, housing prices are simply too high. It's impossible to earn any money on an investment in some of the most competitive and expensive markets.
That brings real estate investors to Florida.
Our market is pretty hot, too. It's pretty competitive and the prices have risen considerably. But, Jacksonville still offers a lot of value and impressive potential for ROI.
We are a growing and popular rental market right now. Neighboring communities like St. Johns and Orange Park are also attracting a lot of interest from investors, especially those coming from markets that are less stable and more expensive to enter.
Keeping all of your real estate investments in one market is not as safe as it may feel. In fact, this puts you at a lot of risks if the economics turn in that particular market. If a major employer in your city leaves the region or the population starts to move out or the local economy shifts, you might be left with assets that are no longer worth what they once earned. These are factors you cannot control. 
When you're thinking about how to diversify, think about new markets and different locations. Jacksonville is certainly an area to look at if you're hoping to diversify outside of your existing markets. Our military presence keeps the economy stable, there are plenty of jobs, and new industries are arriving in the area to bring jobs and financial security to the tenant base you're hoping to attract with an investment property. Our population is growing considerably, and there's a strong demand for high-quality rental housing.
Investing in Different Jacksonville Property Types
Take a look at what types of properties you own. Are they all the same?
If so, you have a huge opportunity to diversify.
Consider investing in single-family residential properties, multi-family residential properties, and even commercial real estate if that's something you've considered. Buy a small apartment building or get in on some new construction in a thriving neighborhood.
Keeping all of your real estate investments in one particular asset class is not going to protect you from risk. In fact, it's going to make your portfolio riskier. Be willing to buy different types of properties, and if you're feeling like you're outside of your own area of expertise, don't be afraid to reach out to someone who has a lot of experience with different types of properties. Professional property managers are a great resource.
One of the best ways to diversify what you currently own is with a 1031 exchange. If you have not leveraged this program before, look into what it might mean for you and your investment portfolio.
With a 1031 exchange, you'll sell an investment property you have, and instead of taking those proceeds, you'll re-invest the earnings into another investment property. This is a fantastic way to upgrade the assets in your current portfolio and look for something different. There are a number of strict timelines and rules associated with this transaction, however, so make sure you're getting professional advice before you sell an existing property and buy a new one.
Diversifying Your Real Estate Financing and Risk
There's more than one way to finance your investment property purchases.
Many investors insist on paying in cash and others are more likely to take a traditional mortgage. You might be able to get a better deal if you try owner financing. You usually won't need a large down payment, and if you structure the deal so that you're primarily or completely paying the principal, you'll find your cash flow and your ROI can improve quickly.
You can also diversify the type of risk you're willing to take on and re-evaluate your investment goals.
What are you looking for in your investment portfolio? Take a look at the stability you have in your assets. Decide whether cash flow is more important than long-term appreciation and whether those financial priorities have shifted recently.
Here's what different risk measurements look like when you're trying to do something different within an established real estate portfolio:
Core, real estate assets. These are the stable properties that every investment portfolio needs. You plan to hold for the long term. They deliver simplicity, reliable rental income, and low maintenance costs. You can count on good tenants to pay market rents. These properties have less risk, and they are likely going to see lower returns than other risk profiles.
Value-add properties. Introducing some rental properties that require updates and upgrades before they can really earn you any money might be a new way to approach investing. You'll pay a lower acquisition price than you would in the first category, and you'll likely have to spend some time and money reaching the returns you expect. However, once those properties have been made competitive, you'll see much stronger returns. The risk is in executing an effective renovation strategy. The reward is in higher returns. 
Distressed homes. These are homes in danger of foreclosure or already bank-owned. It's an extremely risky way to invest and we only recommend it if your portfolio can support that risk. You'll likely need to invest a lot of time and resources before they hit the rental market.
If you typically stick to one risk class, consider buying a property that fits a different profile. Challenge yourself, get some expert advice, and see what it does for your portfolio.
Diversify with the Help of Jacksonville Property Management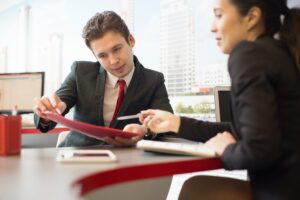 If you're worried about these changes, lean on your professional partners. Investing in a market that you don't know very well will require some research and education. Choosing to buy a handful of units in a small multi-family building can be overwhelming if you've only invested in single-family homes before.
One way to manage the learning curve is by working with an outstanding local property management company. A good relationship with the right property managers will immediately connect you with a network of vendors, brokers, mortgage professionals, and other experts. You can use those tools and resources to have a more successful and comfortable investment experience, even while you're diversifying.
We are always encouraging our investors to diversify. When we can work together to come up with new ways to invest in real estate, you'll find your portfolio has more energy, a renewed set of goals, and a roadmap for achieving them. Whether you're new to the investment world or an experienced investor who is looking to quickly scale a portfolio, a property manager in Jacksonville can help you diversify your portfolio for present and future gains.
Establish a relationship with property managers before you buy. This will allow you some insight into the market and how it will match your investment goals. You'll know:
How much rent you can expect to earn on a specific property, especially if it's a property type you've never purchased before.
What types of repairs you'll have to make to get a property ready for the rental market in Jacksonville.
How you can best budget for ongoing maintenance issues, based on the age and condition of any asset you're thinking about adding to your portfolio.
Property managers can put you in touch with all the experts, tools, and resources you need to successfully diversify an already growing portfolio. It's an important step in earning more and protecting the financial gains you've already made by renting out property.
Let's talk about what's possible for you. Please contact us at Red Rooster Property Management. We are your local experts regarding rental properties in Jacksonville, St. Johns, and Orange Park.