6 Amenities That Will Increase the Value of Your Jacksonville Rental Property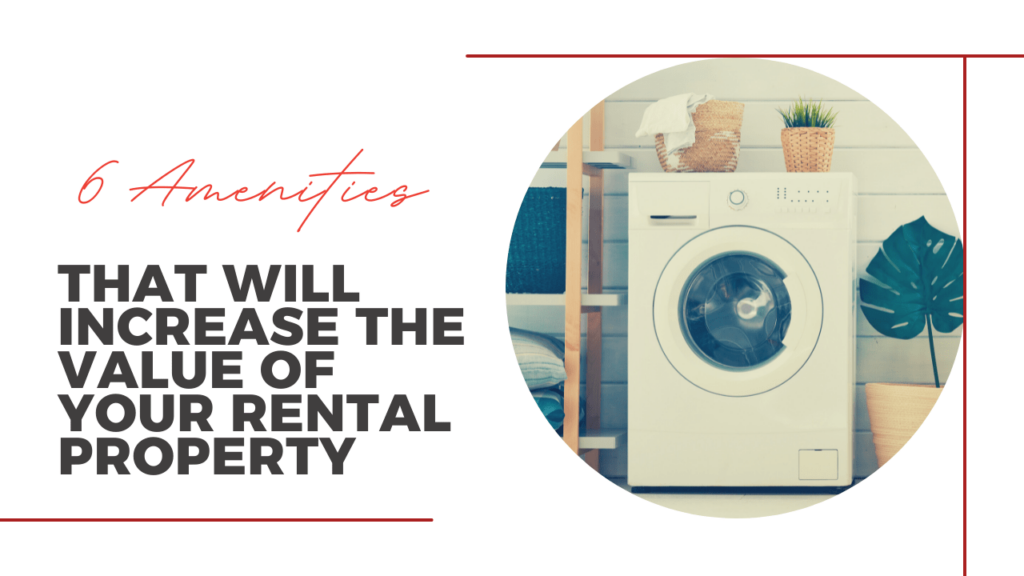 Jacksonville rental properties with the best amenities will earn more rent. That's an instant boost to your short-term cash flow.
Even better – the Jacksonville rental property that's been recently renovated or even just updated in cost-effective ways will attract better tenants.
The Jacksonville tenants you're hoping to attract are looking for a modern, attractive, and well-maintained home. They don't want to feel like they're moving into a place that's aging and deteriorating. They want to see spaces that are aesthetically pleasing and functional.
When you attract these tenants, your rent is more likely to be paid on time. There's less turnover and more retention.
You might think of amenities as those things available in an apartment building or a multi-family home or an HOA community. Amenities can be pools, clubhouses, fitness centers, basketball courts, parks, walking trails – the list goes on.
All of those things are valuable, but unless you own the entire building or you have a seat on the HOA board, as a homeowner you have little control over the amenities your community offers.
You do have control over the amenities your unique property can offer.
We're looking at amenities that drive up your rental value and help you attract the best possible tenants to your Jacksonville rental home. The six amenities we're suggesting will help you establish your rental value. Tenants will pay more for new flooring than they will for old carpet. It's pretty simple.
Another benefit to installing and improving amenities is this: it contributes to preventative maintenance. When you're making improvements to what your property provides, you're checking out the way your systems, appliances, and services are working.
As expert Jacksonville property managers, we know what tenants are looking for and where you'll get the most value for your money when you're preparing a property to rent. Try these six amenities to attract the best residents and increase what you earn. 
1. Jacksonville Rental Property Security 
What kind of amenities do you have in place to ensure your tenants feel safe and secure in their rental property? You should always change the locks between tenants. Even if you collect all the copies of the key that you gave to your departing tenants, you don't know if they shared keys with anyone.
Beyond changing the locks, your tenants will look for amenities that make them feel safe. The security features we're recommending will not only be good for attracting and retaining tenants, they'll also protect your investment. You should always offer as much security as you're able to provide.
Some of the best safety amenities you can provide include:
A security system. This can be expensive to pay for every month, but you can simply have it installed and available, and your tenants will have the option of activating it.
Video doorbells. These have become extremely popular, especially among single-family homes in residential neighborhoods. Tenants can see who is at the front door and watch as their packages are delivered. Some models even record a video of who comes and goes. This investment will be attractive to tenants, and you'll be able to see anyone who approaches your property.
High-quality exterior lighting. Consider motion-detector lights, especially on garages and any outbuildings like sheds.
Protecting your property and your tenants is a good investment. Talk to your insurance agent about these amenities you're providing because the cost of your premium could be reduced when you make a few improvements.
2. Washing Machines and Dryers 
Provide in-unit laundry when you rent out a Jacksonville home. This is an amenity that will easily raise your rent and attract a pool of good tenants. No one wants to go to the Laundromat. No one wants to wait in line for a dryer to become available. This is an amenity that's attention-grabbing and really good at increasing the value of your rental home.
If you're renting out a smaller property, look for stackable washer and dryer units. They are economical and they'll save on space. Keep energy efficiency in mind as well.
Depending on the number of rental properties you own, this could seem like an expensive endeavor. But, you'll earn back what you invest on higher rents and happier tenants. If you're buying the machines in bulk, you're likely to get a generous volume discount from a preferred supplier.
Remember that when you buy the laundry machines for your investment properties, they are yours to keep even through tenant turnovers and property sales. You can move the machines from rental property to rental property if the need arises.
3. Upgraded, Low-Maintenance Flooring 
Is flooring an amenity? Yes, especially when we're talking about wood or tile floors. Or, even laminates that resemble wood, tile, and other expensive surfaces. Tenants simply don't want to see too much carpet anymore. It may be acceptable in the bedrooms. But, this is Florida. Even the coldest winter mornings in Jacksonville don't require plush carpet for the warmth of your tenant's feet.
Plus, carpet has some health issues. People are growing increasingly sensitive to dust, pet dander, and other allergens. Carpet fibers trap all those particles as well as odors. It's less sanitary than a hard surface flooring.
There are many benefits to providing this amenity. Not only will your rental value increase, but your overall property value will also increase as well when you install better-quality floors. These floors are easier to maintain, more durable, and faster to clean. When you upgrade your floors, you won't have to pull that carpet out and replace it every few years. You won't have to steam clean it between tenants.
4. Upgraded Finishes and Cosmetic Amenities 
Think about a backsplash in the kitchen. Brighter lighting in the bathroom or a shower head that does more than spray at your most basic water pressure. There's a lot of value to be found in cosmetics and aesthetics.
Focus on cost-effective amenities such as fresh paint, updated lighting, and matching appliances. Stainless steel would be great, but as long as everything matches, you don't have to replace working appliances with stainless steel. Energy-efficient appliances are likely to get your property noticed, however. Granite counters would also increase your value, but if you can't do that, at least consider putting in that tile backsplash or new hardware on the cabinets. These minor investments in basic amenities can change the whole look of your kitchen.
New drawer pulls, shiny faucets, and fresh knobs on the cabinets can all make a difference in how your property looks and what it can earn.
5. Jacksonville Tenants Pay for Landscaping Amenities 
To earn as much as possible, your rental property needs curb appeal. Make sure the outside of the home is clean and welcoming.
If you're renting out a home with a yard, tenants are going to pay more for the property. When you provide landscaping services in the rental amount, you're also earning more and maintaining control over how your property looks.
Landscaping is something that your Jacksonville investment property will need year-round. When you provide the service, you'll increase your rental value, ensure tenant satisfaction, and protect the condition and value of your asset. Find a reliable vendor, and roll the costs of hiring them into what you charge every month in rent. Your tenant is paying for it, but they don't have to worry about that part of maintaining your property. 
6. Pet-Friendly Amenities in Florida Rental Homes
Our final amenity suggestion?
Pets.
Pets are important to tenants, and they also provide you with a great way to make more money on your rental home. We understand that it can be risky – all of us in the Jacksonville property management field have seen what a dog can do to walls and floors. We know that cat odors can linger in the carpet. But, with a strong pet policy in place, you can mitigate that risk and even make more money when you rent out your home. Here's how:
There's a lower vacancy period when you rent out pet-friendly properties. You have a larger pool of tenants, so your home rents faster.
You can charge a pet fee. This is a non-refundable fee that's usually $200 or $300 per pet.
You can charge pet rent. This is an additional $25 – $50 per month, per pet.
Keep a strict pet policy that requires vaccinations and flea treatments. Be clear about how many pets you'll allow, what sizes they can be, and how many tenants may move in with. The pet policy should include how you expect your tenants to care for and control their pets. Then, you can have a relatively low-risk tenancy with a lot of extra income because you're renting out a pet-friendly home.
Pet-centric amenities like a fenced yard or a doggie park can really attract tenants who have furry family members.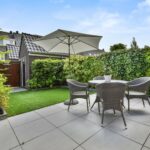 These are six amenities we think will immediately increase your rental value. Every home is different, however, and we'd be happy to take a look at your specific property and make some recommendations.
Please contact us at Red Rooster Property Management. We have a lot of experience working with rental properties in Jacksonville, St. Johns, and Orange Park.