The Best Neighborhoods in Jacksonville to Invest In Rental Properties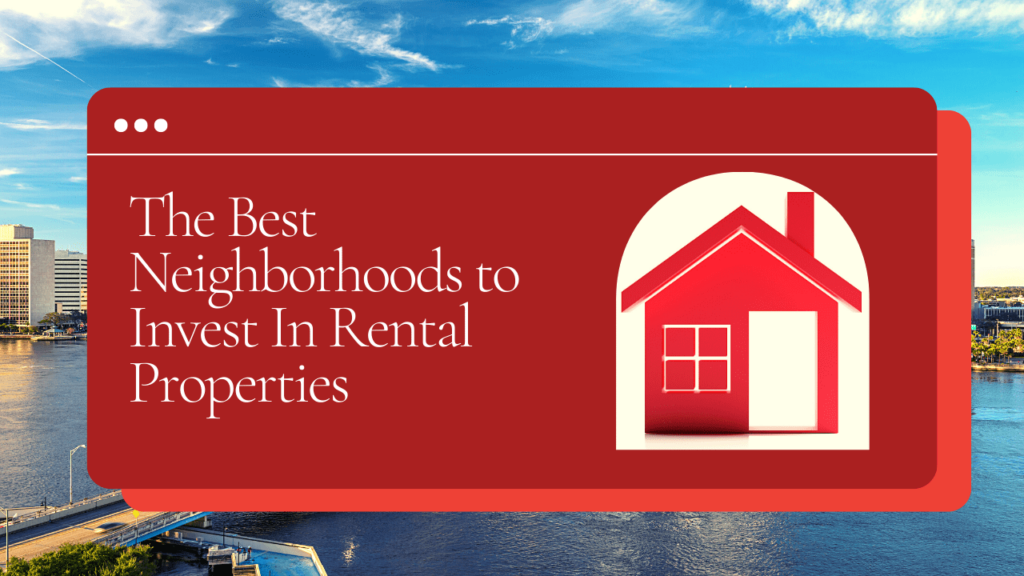 Jacksonville is an outstanding market for real estate investors looking for strong population growth, rising home values, and rent growth that has hit the double digits. Over the last decade, the population in St. Johns County, including the Jacksonville metropolitan area, has grown by 44 percent.
Jacksonville homes have appreciated in value by 27 percent, on average. But, they're still pretty affordable for investors. You may not even have to spend much more than $300,000 for a home that would make a great rental. 
As in other markets across Florida and the U.S., inventory is low. You'll need to make competitive offers and move quickly when you spot a home that fits your criteria.
Considering there are around 200 neighborhoods in Jacksonville and its surrounding metropolitan area, it can be a bit overwhelming to decide where you want to invest. When you're planning to rent out the property you buy, look for neighborhoods where there's a higher density of renters than homeowners. Consider schools, proximity to work, and recreation and entertainment. Decide whether you want to buy in an HOA or a condo association 
Tenants want attractive, safe neighborhoods. They want well-maintained homes. That's what you need to look for when you decide to invest in Jacksonville rental properties.
The best neighborhood for you will depend largely on your investment goals. Make sure you have a clear idea of what those are before you start making offers. You'll need to know whether you're looking for a condo or a duplex or a single-family home. Do you want new construction or something more established with a long history of retaining good renters?
Here is a brief description of why Jacksonville is such a great place for investors. Then, we're sharing some of the best areas in and around Jacksonville for investors who are looking for profitable rental properties.
Jacksonville's Rental Market: A Temperature Check
Whether you are investing in Jacksonville real estate for the first time or you've been growing a portfolio in this market for years, you may have noticed that you're not alone.
The strength and potential of Jacksonville for real estate investors is no longer a secret. Many individual investors and institutional investors are buying up any available properties here and turning them into profitable rentals. 
Here's what makes this market so uniquely attractive:
Renters love single-family homes. A lot of the tenants who are currently looking for rental homes thought they'd be buying. The higher prices and competitive nature of the current sales market has bumped them out of the running. More people are renting for longer. So, that creates a high demand for single-family homes. Tenants want to feel like they have the privacy and space that comes with owning a home, but not the maintenance or the extra costs. Single-family construction permits are on the rise in Jacksonville and that's because supply is not able to keep up with demand.
Rents and occupancy are high. In 2021, RealWealth.com ranked Jacksonville as one of the best places to buy an investment property. That's because rents had increased by 16 percent at that time (they've gone up even higher since then). Occupancy levels were also at a strong 95 percent, and 44 percent of Jacksonville residents are renters, which is higher than the average in markets across the U.S. (38 percent).
Lots of new construction is bringing additional properties onto the market.
The local Jacksonville economy is strong and growing. Unemployment rates are low and the fact that Florida is generally considered to be a business-friendly state with no state income tax has had an impact on drawing new companies to the area.
Oakleaf Plantation Residential Real Estate
When you're looking for a planned community that provides amenities such as a pool, clubhouse, natural walking paths, and green spaces, consider investing in Oakleaf Plantation. This is one of the most popular housing developments in Jacksonville. Jennings State Forest is nearby and tenants love the local schools as well as the spacious home floor plans and private outdoor space.
This neighborhood is close to downtown Jacksonville. There's a diversity of housing, including apartments and single-family homes. In the neighborhood are grocery stores, libraries, retailers, and playgrounds. There's also a dog park in the community, making rental homes in Oakleaf Plantation especially attractive to pet-owning tenants.
Bartram Park Investment Properties
Another planned development popular with Jacksonville real estate investors and tenants is Bartram Park. There are 14 distinct gated communities within this neighborhood, but it doesn't feel like a suburban sprawl because the community is surrounded by nature preserves, walking paths, and scenic lakes and ponds.
There are lots of different opportunities for investors here. Look for single-family homes, townhomes, condos, and even apartments. This neighborhood attracts active tenants who enjoy cycling, jogging, hiking, and chasing their kids and pets around at the park. There's a recreation center and other amenities like fitness centers and community pools.
Bartram Park is a good neighborhood for investors because you'll be able to charge high rents and you'll always have a strong pool of tenants.
Orange Park Rental Homes
A suburb of Jacksonville, Orange Park is a great place for investors looking to buy single-family homes they can turn into rentals. Neighborhoods are well-established and homes have continued to appreciate in value. It's a small but growing suburb that is attractive to tenants because of its good schools and its proximity to retailers, grocery stores, restaurants, and entertainment.
Pay attention to the demographics in Orange Park if you're thinking about investing. Not only is there a healthy pool of tenants who have children and full-time jobs, but there's also a growing number of retirees looking for homes in the area. These tenants have likely owned homes before and they'll take good care of your property.
Investing near Jacksonville Military Bases
Members of the military make great tenants and in Jacksonville, there are likely to be a large number of military families looking for housing. As an investor, you can leverage your ability to attract that specific pool of tenants by buying property near a military base.
Jacksonville is home to multiple military facilities, and with Naval Submarine Base Kings Bay just over the border into Georgia, Jacksonville has the third largest military presence in the country. Here are some of the best neighborhoods we recommend when you want to attract members of the military and their families:
Neighborhoods Near NS Mayport
Over 15,000 people are stationed at Naval Station Mayport, which is located 15 miles east of downtown Jacksonville. This base along the St. Johns River has begun expansions in order to accommodate a nuclear-powered aircraft carrier. That's likely to bring in even more service members and their families. Some of the best neighborhoods to consider when you're targeting renters affiliated with this naval station include some of Jacksonville's beach communities, including Ponte Vedra and Jacksonville Beach. There's also Atlantic Beach and Neptune Beach, all of which are around 30 minutes to NS Mayport. These communities feature traditional beach cottages and bungalows. There are also single-family homes and new construction condos available in these areas.
Investors who want to buy in a gated country club-style community might want to look at Sawgrass Country Club. You'll attract tenants who are looking for golf, tennis, and upscale amenities like a state-of-the-art fitness center and an oceanfront private beach club. Prepare to spend some money on a home in this community. They're more expensive than in other neighborhoods, but you'll also be charging very high rents. You'll easily earn between $4,000 and $7,000 per month.
Neighborhoods Near NAS JAX
Naval Air Station JAX is about eight minutes out of Jacksonville's downtown area, on the western edge of the city. Tenants living in this area quickly grow accustomed to the sounds of aircraft taking off and landing. More than 21,000 people are stationed at NAS JAX, and this one base alone is responsible for nearly $3 billion of the local economy's income.
Look for investment properties in Ortega if this is the military base you're targeting for good tenants. Single-family homes in leafy, shaded neighborhoods are great options and there are also some apartment buildings and condos with water views. The community is on the banks of the St. Johns River and within commuting distance of downtown Jacksonville as well.
Eagle Harbor is another potential location for investors. It's modern, close to Orange Park, and full of amenities. There's also access to the river. Some of the most affordable investment homes are just off U.S. Route 17.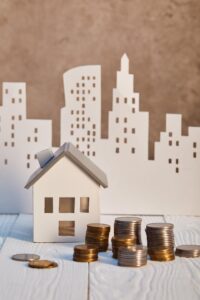 The Jacksonville investment market is so broad, and this is just a sampling of what you might look for as you prepare to buy a rental property. We'd be happy to give you targeted and specific recommendations based on your investment goals and what you're looking for. Whether it's a gated, new construction community or a reliable selection of resale homes that tenants are likely to notice, we can help you identify the best possible investment opportunity in Jacksonville.
Contact our team at Red Rooster Property Management.