Landlord's Guide to Pets, Service and Companion Animals | St. Johns Property Management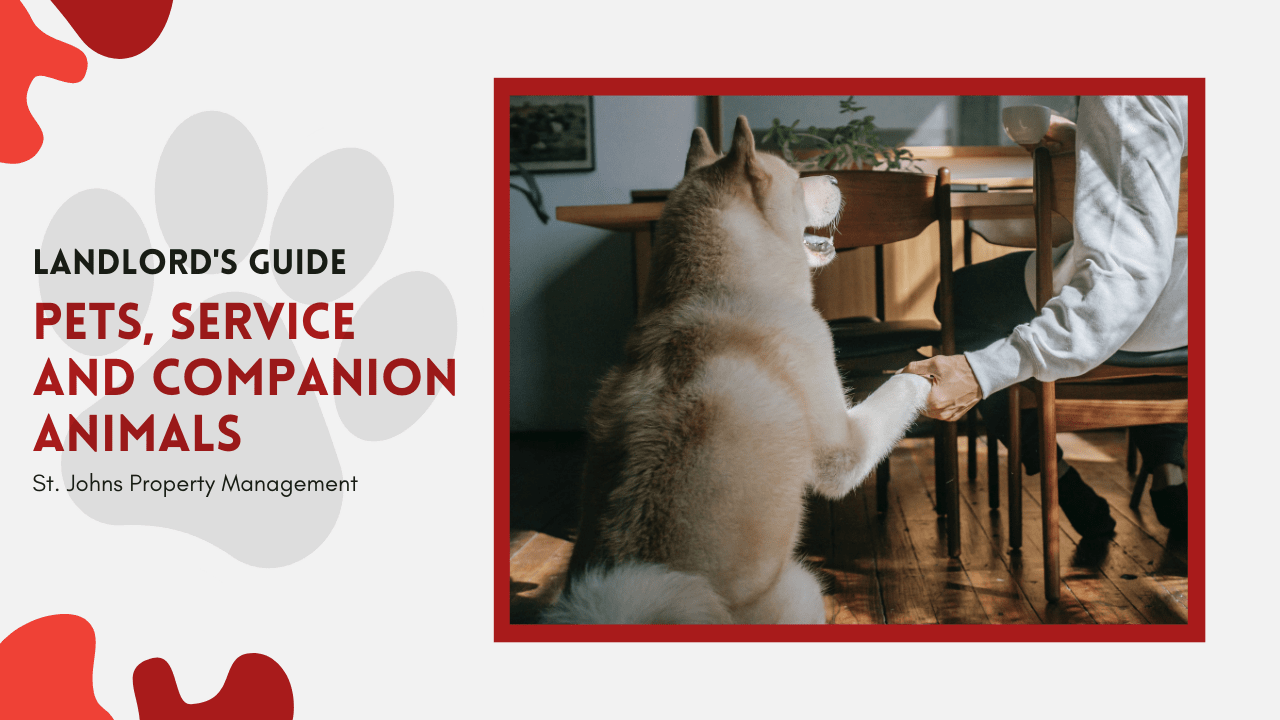 When you want to rent a property in St. Johns quickly and for the most amount of rent, it's a good idea to allow pets. More than half of your prospective tenants will have a dog or a cat. With a sound pet policy and the collection of a pet fee or pet rent, you can successfully rent out a pet-friendly property.
However, many owners prefer not to rent their homes to tenants with pets. That's fine and legal.
Service animals and companion animals are a bit different. If an otherwise qualified tenant needs a service animal or a companion animal for health reasons, you are legally required to allow them. This is an important distinction, and making a mistake can come with expensive legal consequences.
Federal Fair Housing Laws
There are no laws that require landlords to accept pets. With service animals, you need to know the two specific laws that govern how you treat tenants and applicants with disabilities. These are the Fair Housing Act and the Americans with Disabilities Act.
Both of these laws protect people with physical, emotional, and intellectual disabilities against discrimination. You cannot deny an otherwise qualified tenant from renting your home because that tenant has a wheelchair. The same laws state that you cannot discriminate against a tenant who needs a service animal.
The service or companion animal your tenant needs is seen as an accommodation, not as a pet. Therefore, not only do you have to allow it; you also cannot charge a pet deposit, pet fee, or pet rent.
Service Animal Requirements and Restrictions
When your St. Johns tenant needs a service animal for a physical or intellectual disability, it's usually obvious, and you cannot ask what the service animal is for. For example, if a tenant is blind or has a vision impairment, you will likely have no need to ask why they need a Seeing Eye Dog. Service animals are certified and trained to complete specific tasks.
However, you can ask for documentation if the disability is not immediately apparent and your tenant is requesting an emotional support animal or a companion animal.
These types of support animals are different from service animals in that they can be any type of animal and they aren't trained to do a specific task or serve a specific purpose. They offer comfort and support to people with mental or emotional difficulties.
In these cases, you can ask your tenant for documentation from a medical professional explaining the disability and why the animal is required. If you're not working with a professional property management company, be careful here. Asking for documentation is permitted, but being difficult or expressing doubt can get you into legal trouble. Do your due diligence, but don't set yourself up for a discrimination claim.
Tenant Responsibilities in St. Johns Rental Properties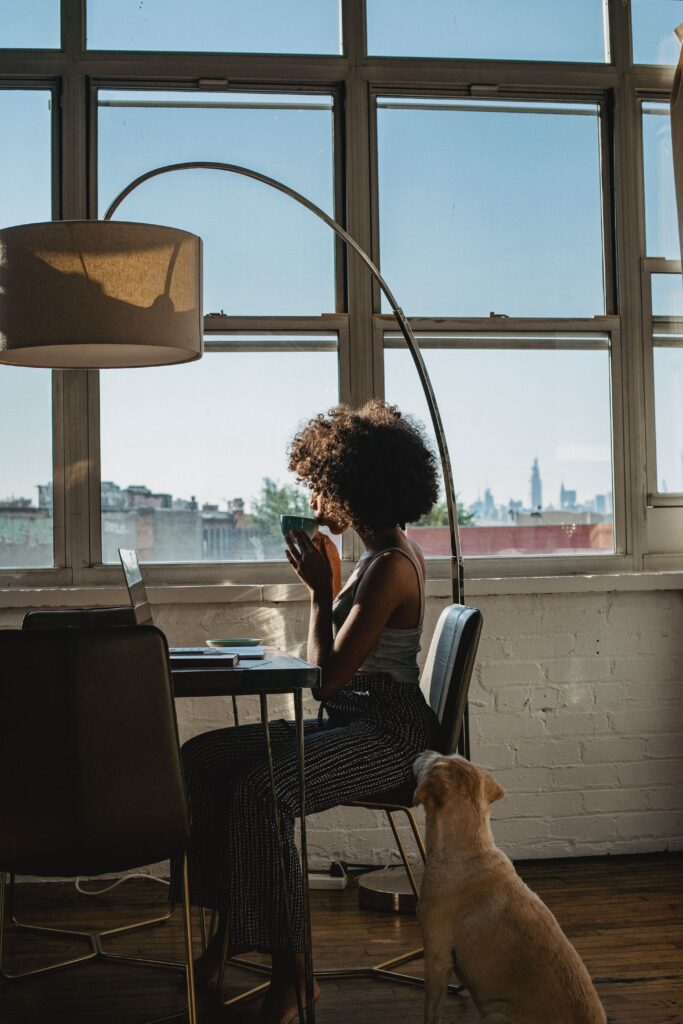 When you allow a tenant to move in with a pet, you can require a pet fee or a pet deposit, and you can also charge a pet rent every month. Most tenants will be willing to pay a bit more for the privilege of moving in their furry friends. You should screen the pet and require pictures and vet records so you know the animal is safe and healthy.
With service animals, you cannot ask for extra pet rent, a pet deposit, or a pet fee. You should still collect a security deposit, however, and you can use that deposit at the end of the lease term if there is any damage from the service animal. The tenant is still required to clean up after the animal and ensure it isn't a nuisance to other tenants or the property.
Understanding how pets are different from service and support animals is not always easy. Fair housing laws are always changing and it's important to stay up to date on the latest when it comes to pets and service or companion animals.
We can help with any questions you may have about these laws and requirements. If you'd like some clarification, please contact us at Red Rooster Property Management.