Budget-Friendly Curb Appeal Ideas Every Landlord Should Know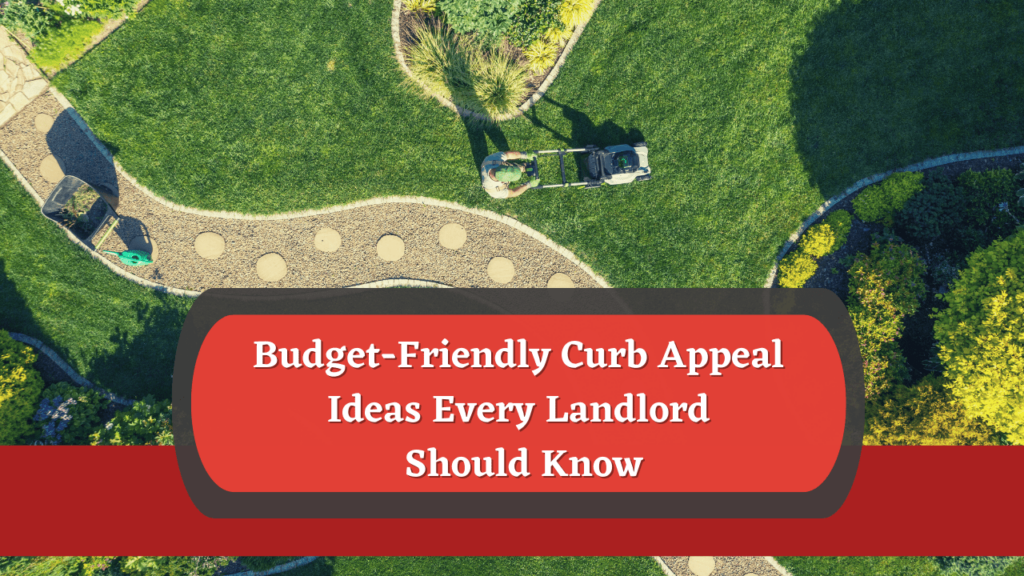 Looking to improve your curb appeal without pouring thousands of dollars into the work?
We understand. It's absolutely essential to ensure your Jacksonville rental property looks attractive, inviting, and welcoming. But, the costs for just about everything are rising. You'll likely spend more than you want to on supplies, materials, and labor. 
It's always a good idea to invest in curb appeal because this is the first impression you're giving to prospective renters. If they scroll through the photos in your online listing or drive through the neighborhood, they'll look closely at how your home looks from the outside.
Inspire them to schedule a showing, go inside, and have a look around.
If you're not sure where to start, we are reviewing some of the most cost-effective things you can do when you know your rental property could benefit from an update, but you don't want to spend too much money.
Invest In Quality Landscaping in Jacksonville
The climate in Jacksonville is warm, and there's plenty of rain in the summer, which keeps lawns and grounds lush and green. This is helpful to property owners when it comes to choosing plants, grass, and landscaping. Tenants will want a nice-looking lawn and outdoor space. This will catch their attention immediately.
As long as what you have is neat, trimmed, and healthy, it's going to look great. Your grass should be kept short and some kind of irrigation system should be in place to water it.
Cost-effective landscaping will include native flowers and plants. You don't have to spend a lot when you want to upgrade your landscaping with decorative plants. There are a lot of options in north Florida. Look for plants that are naturally found in and around the southeastern states. Look for different sizes, colors, and shapes, and position them strategically around the perimeter of your property. Maximize shade when you can.
Work with a lawn service or a landscaping contractor who is willing to keep up with your property for a low monthly fee. This will relieve your tenants of any outdoor maintenance responsibilities they might not be equipped for. You can include the cost of the professional landscaping services in your rental amount.
Aesthetic Curb Appeal Points
When you think about curb appeal, you likely think about aesthetics. You imagine an attractive and interesting home in a nice neighborhood. 
Without spending a lot of money, you can do these things to create exactly the type of curb appeal you want:
One of the easiest and cheapest ways to boost your rental property's exterior is to paint your front door. Choose a subtle shade that blends with your home's existing materials, or add a bright splash of unexpected color to your front door with a bold shade like red or orange. Painting a front door won't take longer than a few hours and you won't have to spend a lot on paint.
Once the door is painted, clean the area around it. Remove any cobwebs, insects, and other debris. Consider hanging a pretty wreath and laying down a fresh doormat. New hardware looks good on even an aging door. Try a new doorknob or knocker.
Create a Path to the Property
There should be a clear path from the driveway or the street to the front of your house. If you plant some pretty flowers along that pathway, install some heavy and attractive pavers, or illuminate the path with some bright lights, your curb appeal will get a huge boost, and you won't have to spend a lot of money on the project.
You still want curb appeal at night. Highlight trees and your entire house with gentle landscape lighting. It improves safety and can yield dramatic effects on your home's appeal in the dark. You can find solar landscaping lights that are not only budget-friendly but also help you and your tenants save on energy bills.
A couple of chairs on the front porch, if you have one, will do a lot of the curb appeal of your Jacksonville property. Consider an outdoor rug as well, and a table if you can fit it. When you create a little living environment on the outside, you're showing tenants how comfortable and cozy they'll feel when they move in themselves.
One budget-friendly idea you should try is to make your windows look special. Clean them thoroughly and consider installing something like house shutters. You can also install window boxes and fill them with flowers, plants, herbs, and anything else you'd like.
Make sure that if you have blinds or other window treatments they're in good shape. Nothing will ruin your curb appeal like bent and breaking blinds dangling from the window. It doesn't look good.
Make Parking Easy and Attractive
Do you have a garage at your Jacksonville rental property? If so, ensure it's clean and provides plenty of storage to your tenants.
Take a look at your garage door, too. Does it open and close reliably? Does it need new paint? Some of the more modern garages are shaped and designed to look like barn doors or sliding doors. You can make some updates or you can simply put some effort into making sure it's functional and clean. Power wash the door, touch up the trim, and make sure there's adequate lighting.
If you don't have a garage, make sure tenants know where to find parking. Maybe it's on the street or off the street. If there's not a dedicated space, this is a good time to create one.
As you work towards making your curb appeal clean and inviting, you'll want to do more than scrub away the dirt, debris, and dust. You'll also want to power wash the entire house as well as the driveway, sidewalk, and any paths. Power wash the patio if you have one and the deck.
This is not expensive, and it can be surprising how much dirt gathers over the years.
Tenants will notice the brighter, lighter feel when they come to see the home. Blow away any dead leaves, trim back any branches that threaten the roof, or obstruct a view from the windows.
Aluminum, wood, and vinyl siding are safe and easy for your power washing equipment. If you don't own your own power washer, you can rent one for a reasonable price.
How does your mailbox look?
Add curb appeal to your mailbox inexpensively with a bit of new paint. You'll need to pay attention to postal regulations which prohibit anything too unusual. But, you can paint the inside of the mailbox. You can affix numbers on the outside and make sure the entire box is clean, easy to see, and attractive.
Curb Appeal and Technology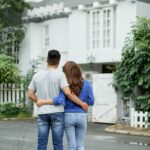 We've talked about how to make the front of your property attention-grabbing and welcoming. This always creates an excellent first impression.
Tenants will be looking for functionality too, and we're offering some suggestions for how to do that on a budget.
Technology contributes to curb appeal, especially when we're talking about how it impacts ease, safety, and convenience. You might not think about smart tech and smart home features as curb appeal elements, but they can be.
Some of the things that tenants will appreciate when it comes to your tech-friendly curb appeal include:
Keyless entries. These types of systems allow your tenants to lock or unlock their homes without using a physical key and lock. You might be using a system like this to enable self-showings. If that's the case, keep the keyless entry on your door. Tenants won't have to worry about misplacing keys or making new ones. Instead, they can open the door with a code or a phone app.
Video doorbells. Tenants love being able to see who is at their home before they answer the door. It's a great way for them to keep tabs on the property when they're not at home. They can be alerted that a package has been delivered, for example, even if they're not there.
Motion lights. Help tenants feel safe by installing motion lights on the front porch and near the driveway or on the garage. This will let them see who is out there at night. It also helps them stay safe as they're approaching the house in the dark; they're less likely to trip over steps, sticks, or other hazards.
Curb appeal makes a big difference in the amount you charge in rent, the types of tenants you attract, and the speed with which you're able to rent your home. We've gone over some of the most basic things you can do to improve the look and feel of your home without spending too much money.
We'd be happy to make some customized and personalized recommendations based on your own unique property. Please contact us at Red Rooster Property Management. We have a lot of experience preparing properties for the rental market in Jacksonville, St. Johns, and Orange Park.