How Does Remote Working Impact The Jacksonville Housing Market?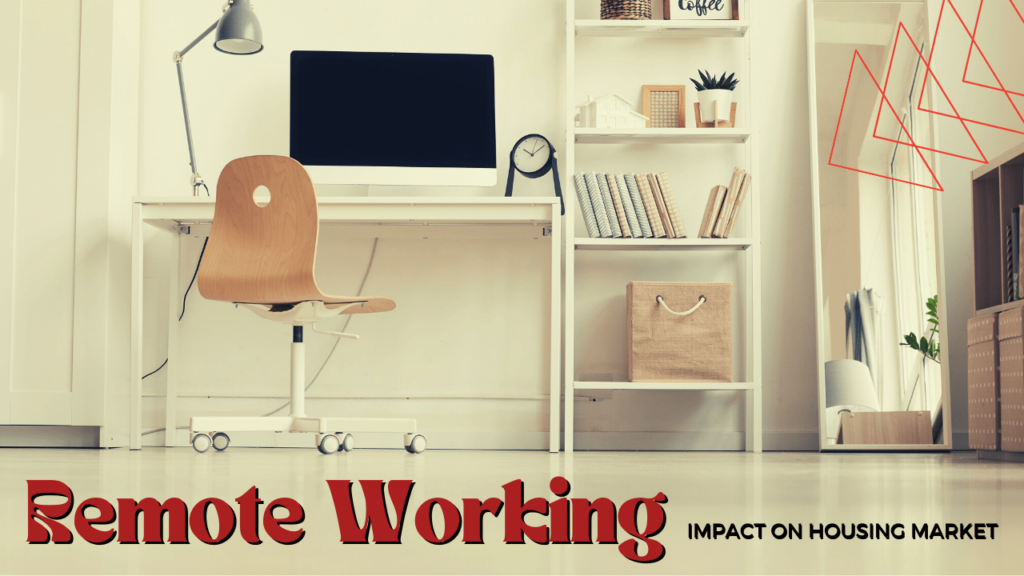 Remote working benefits the Jacksonville housing market.
With more and more people able to do their jobs from wherever they want, the population in Florida is surging. People are moving here because they want a lower cost of living, warm weather, and all the entertainment and recreation that's found on Florida's Atlantic Coast.
Florida has traditionally attracted people of retirement age, but remote work makes relocations possible for a larger demographic.
Jacksonville already holds the title of the most populous city in Florida. It's also the largest city by geographic area in the U.S. If you own rental property here, you've always had a strong pool of tenants.
That pool is growing deeper and larger, thanks in part to remote work and Florida's reputation for being an enviable place to live.
Some experts thought remote work would be a trend that had its moment during the pandemic and would ultimately go the way of masks and social distancing.
Not so. Some companies have called their remote workers back, but many of them have discovered the value in giving their employees more flexibility. It helps to lower overhead and maintain a productive, happy, and dedicated workforce.
This is good news for the Jacksonville housing market, particularly rentals.
In today's blog, we want to talk about how to attract remote workers to your rental property. If you want to leverage this new normal, you have to make your Jacksonville rental property the right place for remote workers to settle down.
Why Remote Workers are Choosing to Rent in Jacksonville
Where are remote workers choosing to live?
They tend to like cities, but not crowded cities like New York, San Francisco, or Miami. Instead, they're choosing cities that are more affordable and accessible, like Austin, Tulsa, Raleigh, and Eugene, Oregon. They're gravitating towards mid-tier cities, also called second-tier cities.
According to experts, these regions can be loosely defined as cities with fewer than a million people. Remote workers are looking for smaller cities that still have everything people love about living in a city. That includes art, culture, walkability, entertainment, and good food. Nature and recreation also help.
These mid-tier cities provide more than a lower cost of living and higher quality of life. They offer a lifestyle that's easier to access. The urban vibe still exists, but within a smaller and more present community that feels like a neighborhood.
As we've mentioned, Jacksonville is hardly a small city. It's pretty huge. But, because it's so spread out, it doesn't feel like a crowded metropolis. It feels more like the smaller cities that remote workers love. There are distinct neighborhoods and engaging cultural scenes.
Renting in Jacksonville and Taxes
One thing that gives Jacksonville and other local cities an advantage when it comes to attracting remote workers is that there's no state income tax in Florida.
If you live in New York or California, you're paying income taxes to the federal and state governments. In Florida, however, there's no state income tax to worry about. Remote workers who live here get to keep more of their income. There's also no inheritance tax nor an estate tax in Florida.
This is especially appealing to renters who are feeling the pinch of inflation and higher rent prices. While rents have gone up dramatically in Jacksonville over the last year or two, it's still a far more affordable market than other cities. Couple that with avoiding state income taxes and remote workers have a very financially friendly option in cities like Jacksonville.
How Can Your Jacksonville Rental Property Benefit?
Inventory, of course, is low. There is more demand than there is housing. With several new developments coming to market throughout the region, relief is in sight. But for now, there is a large pool of tenants looking for a well-maintained property in Jacksonville. If you have one, you're in a strong position. You'll likely find a reliable pool of tenants waiting to rent it. You can count on higher rental prices than you may have charged a year or two ago.
As Jacksonville property management experts, we've been thinking about how to best position your property to attract the remote workers who are moving into the area. Here are some of the things we recommend, based on what we know they are seeking in a rental home.
Jacksonville Rental Homes Need Good Technology to Attract Remote Workers
Two things will be especially attractive to remote workers: strong internet service and a dedicated working space.
When it comes to internet, you likely won't be providing yourself, unless you're renting out a short-term property. If you're renting out a long-term home, it will be up to your tenants to choose and set up their internet services. You'll want to provide them with some good options. Let them know who the internet providers are in the area so they know who to contact and how to compare prices and plans.
Another strategy is to provide internet yourself for the first year or even the first three to six months. This can be an incentive for tenants to rent your place instead of another home. If you do this, you'll want the best possible internet you can afford. Tenants working remotely will need access to online meetings, Zoom calls, and a lot of bandwidth. Don't provide the internet if it isn't going to be the best internet.
For the dedicated workspace, you can offer a den, an office, or even a built-in desk in the middle of a large and open floor plan. If you have a three-bedroom, house, consider marketing one of those bedrooms as a potential office or study. Call your home a live/work space in your marketing so you're specifically targeting those tenants who work from home and need a property that matches the kind of work and life balance they imagine.
There's additional technology you can offer. Smart home tech is becoming more and more popular, and remote workers looking for a new home will appreciate technology upgrades such as video doorbells, digital keys, and the ability to sync thermostats, appliances, and security devices to their phones via an app.
Pet-Friendly Properties are Essential
Ask any remote worker why they prefer to work from home instead of a traditional office, and they'll give you a list of reasons.
What they might not tell you is that they value time with their pets.
Digital.com recently did a survey and found that 75 percent of remote workers said they choose to work remotely because they want to be home with their pets.
Obviously, you need a pet-friendly rental property if you want to attract these tenants.
Pet-friendly rental homes are always easier to rent out. People love their pets and they're not going to choose to rent a property that forbids them. It can feel lonely and isolating to work from home, even if it's a choice. Pets make people feel less alone. They increase happiness and quality of life.
You'll want to make it easy for your tenants to move in with and nurture their furry family members.
Consider Short-Term Leases for Jacksonville Rental Homes
The remote working culture has allowed people to relocate permanently. Some of them, however, are choosing a more nomadic existence. They might not be interested in signing a one-year lease. They might prefer to move around a lot, at least until they find a place where they want to settle. You may have a tenant who is in Jacksonville for four months and then Denver or New Orleans for the following months. Maybe they'll spend half the year in the mountains and the other half the year at the beach.
Think about how flexible you're willing to be with your lease terms. Consider offering a furnished rental. This will not work for everyone, especially if you are focused on long-term, unfurnished rentals. But, it's something to consider if you want to attract a larger pool of potential tenants and you're willing to take on the extra work, maintenance, cleaning, and marketing that's required in a shorter rental term.
Remote Workers and Jacksonville Rental Values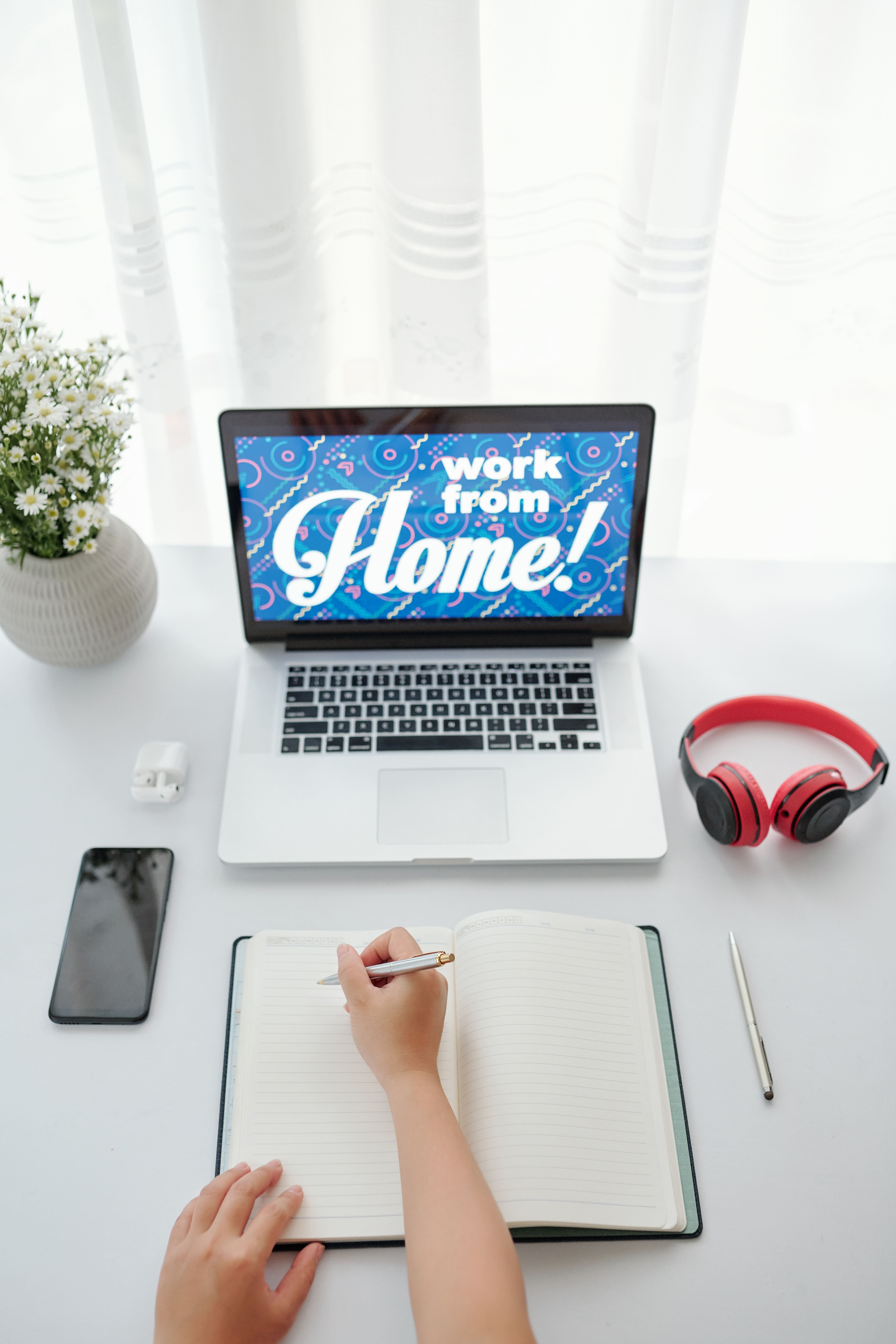 What kind of impact does remote working have on your rental value?
It's driving it up. With all the new tenants in the market, it's harder to find a rental property. Property owners can ask for higher rents and tenants will be willing to pay them, especially when those tenants are coming from more expensive markets like New York, San Francisco, Los Angeles, or Miami.
You'll also see an impact on your traditional tenants who are not necessarily remote workers. They're going to stay in place longer. They know the market is tough and they know they'll pay more if they leave your property. You can expect better retention.
The Jacksonville housing market is strong. If you own a rental property here or you're thinking about investing in one, you're going to benefit from the trend of remote working. We'd be happy to help you leverage this as your Jacksonville property manager. Please contact us at Red Rooster Property Management.